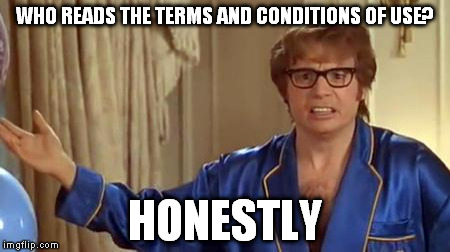 Image from imgflip.com
I honesty don't always read all of the terms of service before using a new tech tool, but this class has taught me that it is especially important to know what you are getting into. In light of scandals, like Facebook data mining, it's come to light that free almost always has strings attached making free not as fantastic as one once thought.
"If you are using an app for free, then you are the one being sold." @julnilsmith
WOW!#CUE18 #BookSnaps #REALedu #tlap #LEADlap #MediaLiteracy pic.twitter.com/ef0SKjObQz

— Tara M Martin (@TaraMartinEDU) March 17, 2018
https://platform.twitter.com/widgets.js
Seesaw – Privacy & Terms of Service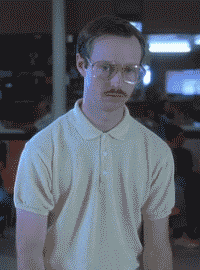 As far as privacy goes, Seesaw is pretty great:
1. Any content put on Seesaw isn't owned by Seesaw, but actually the students, teachers and schools.
2. Student content is only shared with whom the teacher allows it to be shared. Teachers can choose:
-to keep student content just between each individual student and the teacher
-allow families to join and see content their child is tagged in using the Family Seesaw App
-allow other students to view each other's content using the Student Seesaw App
-share content chosen content on a Seesaw blog that can be password protected or public on the internet
3. Seesaw will never sell profiles or data, they don't use any advertisements within the app to make money, and they only charge for optional additional features that teachers or schools choose to purchase.
4. Seesaw keeps your data secure and is frequently checking to make sure of security.
5. Policies written in teacher and parent friendly language, when so many aren't, making it very easy to understand their terms of use. They are also very upfront with changes and will both email you and post the updates to their website.
6. COPPA and FERPA complaint making Seesaw safe for classroom use. Seesaw explains that "Seesaw only collects personal information through the Services from a child under 13 where their school, district, and/or teacher has agreed (via the terms described in more detail below) to obtain parental consent to use the Services and disclose personal information to us for the use and benefit of the learning environment." As long as teachers, families, and students are following safety procedures to not share private information, personal information shared on the site will be minimal, such as a first name and pictures/videos of them and their work. Even first names don't need to be shared as student's usernames don't necessarily need to be their first name.
Other than the privacy items Terms of Service for Seesaw also includes:
It's important for teachers to understand what they are accepting when using technology in their classroom and all of these seem very reasonable.
These seem pretty standard and if you choose to not follow them then like with an tech tool you may not get to continue to use it.
Check here for their full terms and service and privacy.
Flipgrid- Privacy & Terms of Service For privacy, Flipgrid has the same basic claims that Seesaw had:
Flipgrid also provides additional explanation on teacher and student information use:
All of these seem pretty standard and don't actually take much personal information. Email, first and last names are needed for almost all tech tools now a days. If teacher's don't want to share their location, then just make sure that your location option on your device is turned off.
It's nice to see that very little information about students is actually collected. Along with any tech tool, just make sure that students understand not to share personal information in the content that they upload.
Just like with Seesaw users decide how content will be shared. The teacher is in control of the Grid's privacy settings, which means that content will only be shared with those outside of the Grid if the teacher allows it and the content can be moderated by the teacher.
Some additional terms of service to note about Flipgrid:
Like with any tech tool your content or even whole account can be removed or terminated and you are responsible for what you share.
It's also important to note that for payment purposes that your credit card will be shared with a third party payment service, but just for the purpose of fulfilling the payment for the upgraded account that was purchased.
Check out Fligrid's full terms of use and privacy.
Formative – Privacy & Terms of Service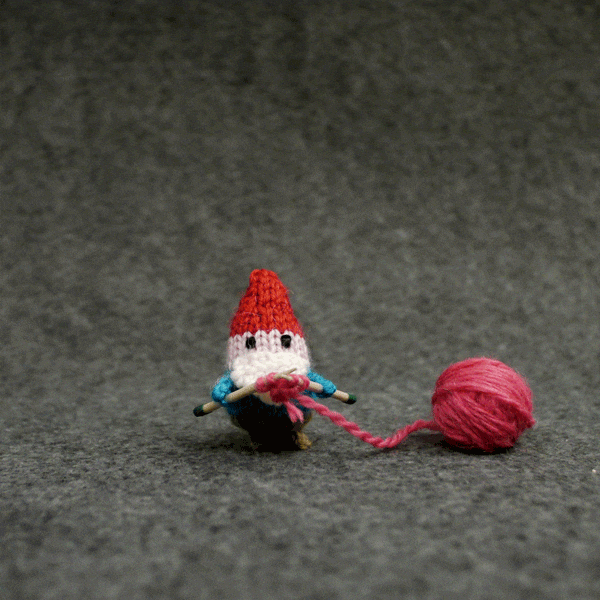 Their privacy pledge is similar to Seesaw and Flipgrid, but I love that they block features that would allow children under 13 from sharing personal information.
Let's see what Formative collects about us:
Your name and email address is often required to use tech tools and the photo of you is optional. If you share information, such as students' names, it's makes sense that they would have that information. It's nice that they don't use geolocation, so as long as you turn off your location you don't need to provide that information if you don't want to.
Now how does Formative use this data? Well…
It's nice to know that they use the information only to enhance our use and to improve their tool. I like that if they send you third party information they will only give our information to the third party if we opt-in.
Even though user need to opt-in to provide third parties with data, they do provide some of users data to enhance features and for research. It's nice that you can opt-out of the research, but it's too bad that it's automatically in unless you take the steps to opt-out.
It's nice to know that we have some options with our data and that student data is given a bit of extra precautions.
More about the terms:
Users are responsible for what they upload to the site and need to abide by these reasonable terms of what they choose share.
Check out Formative's full terms of service and privacy.
Biblionasium – Privacy & Terms of Service
It's nice to know that because student users will be under thirteen they make sure that these users and their data is safe and secure.
It's fantastic that they only take students' first name and last initials as well as only teacher and the option of parent email addresses.
Although they know your IP address they don't track your use outside of the site.
No personally identifiable information will be shared by Biblionasium with third parties.
Although Biblionasium may be connected with third parties it's important to note what I have highlighted, that Biblionasium still protects the user personally identifiable data.
Like with all sites, we need to make sure we are using the site responsibly.
Check out Bilionasium's full terms of service and privacy.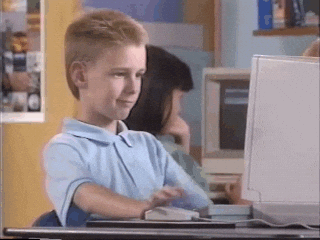 Overall all 4 sites have terms of use and privacy policies that are within reason and keep users, especially students, safe and secure.